Medium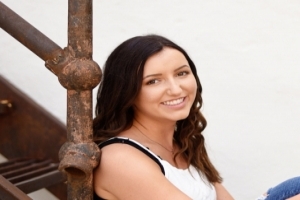 Kourtney Bitz
Napoleon High School Class of 2020 Student Speaker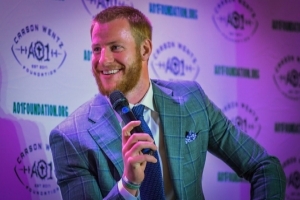 Carson Wentz
Philadelphia Eagles Quarterback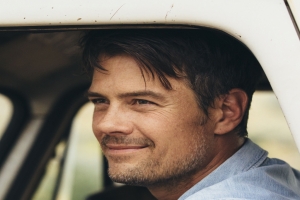 Josh Duhamel
Actor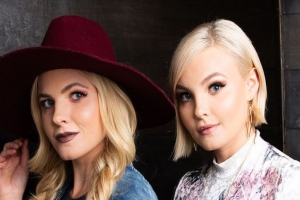 Tigirlily
Kendra and Krista Slaubaugh
Medium
NDDPI has partnered with the Governor's Office, Forum Communications Co., and Microsoft to produce a virtual Celebration of the North Dakota Class of 2020!
The celebration will take place on Saturday, May 30 at 2 p.m. Central time/1 p.m. Mountain time and will be shown statewide on ABC North Dakota stations, including WDAY, WDAZ, KBMY and KMCY. It will also be streamed on the InForum, Grand Forks Herald, Jamestown Sun and Dickinson Press websites. The stream will be free to the public.
This statewide celebration will honor graduates from 181 North Dakota high schools. Philadelphia Eagles quarterback Carson Wentz, actor Josh Duhamel, and Nashville recording artists Tigirlily will be featured, and North Dakota Gov. Doug Burgum and State School Superintendent Kirsten Baesler will host. Wentz will give the commencement address, and Napoleon High School senior Kourtney Bitz will deliver a message on behalf of North Dakota's High School Class of 2020. Duhamel and Tigirlily will deliver congratulatory messages, and Tigirlily will close the event with a musical performance.
Wentz is a native of Bismarck and graduate of North Dakota State University. Duhamel is a native of Minot and graduate of Minot State University. Hazen natives and sisters Kendra and Krista Slaubaugh are the performing duo Tigirlily.
The Microsoft Teams platform will be available to allow viewers to watch and comment about the event. The celebration will include a slideshow to recognize the graduating class from each high school in North Dakota.
The full agenda for the event is as follows:
Opening Remarks, Superintendent Kirsten Baesler
Welcome, Governor Doug Burgum
Special Greeting, Josh Duhamel
Student Commencement Address, Kourtney Bitz, Napoleon High School
Guest Commencement Address, Carson Wentz
Honoring of the Schools, Superintendent Kirsten Baesler
Special Greeting and Musical Selection, Tigirlily
Closing Remarks, Governor Burgum and Superintendent Baesler
Join us to honor the Class of 2020!