Medium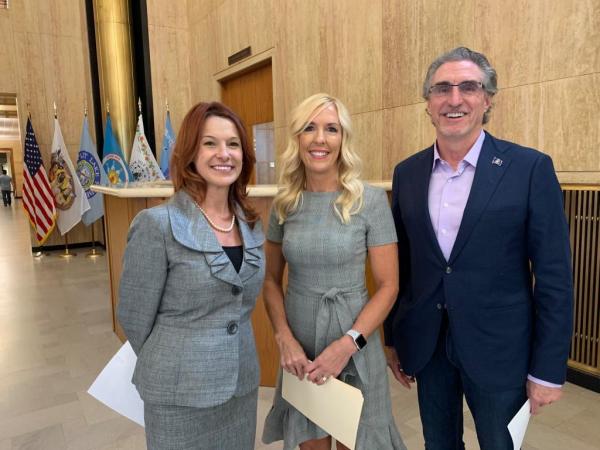 Sara Medalen believes teachers make the world a better place one child at a time. As a learning interventionist in a high poverty, high-need elementary school, Medalen gives students the hope and tools they need to overcome obstacles and achieve their dreams by teaching the whole student. To do this, she focuses on academics while embedding social emotional learning.
Sara works relentlessly to build relationships throughout the community. Her belief that positive change starts with children led to her developing programs that strengthen academics and empower students as learners and change-makers. She started the Girl Power program, which promotes global literacy and empowers girls to make a positive difference for themselves and others. Medalen's Books & Braids program, which combines the development of relationships and reading skills, has earned widespread recognition and has expanded to include a program for boys.
Sara's pursuit of helping students succeed extends beyond the classroom. She is a mentor for Companions for Children, a mentoring organization, and BioGirls which builds life skills through positive mentoring and physical fitness. In addition, you will likely see Medalen riding a mobile library bicycle through her students' neighborhoods to promote reading during the summer.
Sara is a 27-year teaching veteran and has spent the last 15 years at Sunnyside Elementary School in Minot, North Dakota, as a K-5 reading and math interventionist. She holds a Bachelor of Arts degree in elementary education and deaf education and a Master of Science degree in special education from Minot State University.