---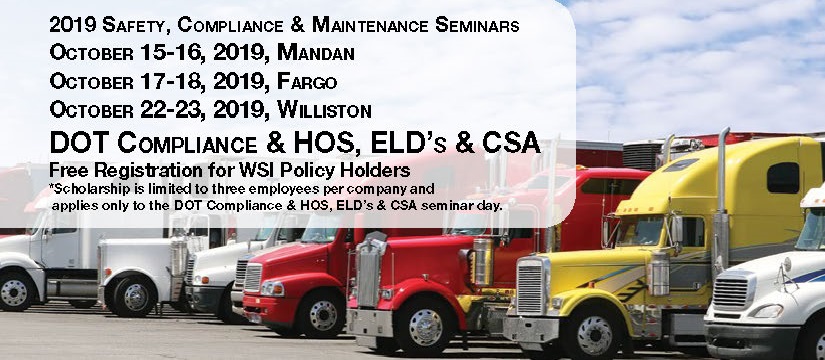 DOT Compliance, HOS, ELDs & CSA
This is a foundation course for understanding compliance with the Federal Motor Carrier Safety Regulations. This course will provide a comprehensive review of regulatory compliance as well as how to prepare and what to expect during a compliance review audit. Topics to be discussed include hours of service, ELDs, insurance requirements, drug/alcohol testing, driver qualification files, cargo securement and vehicle maintenance files.
Annual Vehicle Inspection: ND Highway Patrol
Under federal and state safety regulations, all interstate and intrastate commercial motor vehicles, and private fleets, must complete a full-scale annual safety inspection. Learn what an annual inspection includes under federal regulations and what is required to conduct a complete annual vehicle inspection.
Load Securement: ND Highway Patrol
This three-hour course covers proper load securement to ensure safe and legal movement of loads.
ADS Technology: ND Highway Patrol
This one-hour course provides an introduction to Automated Driving Systems which are currently being tested on public roadways.
Click here to register. 
---