Medium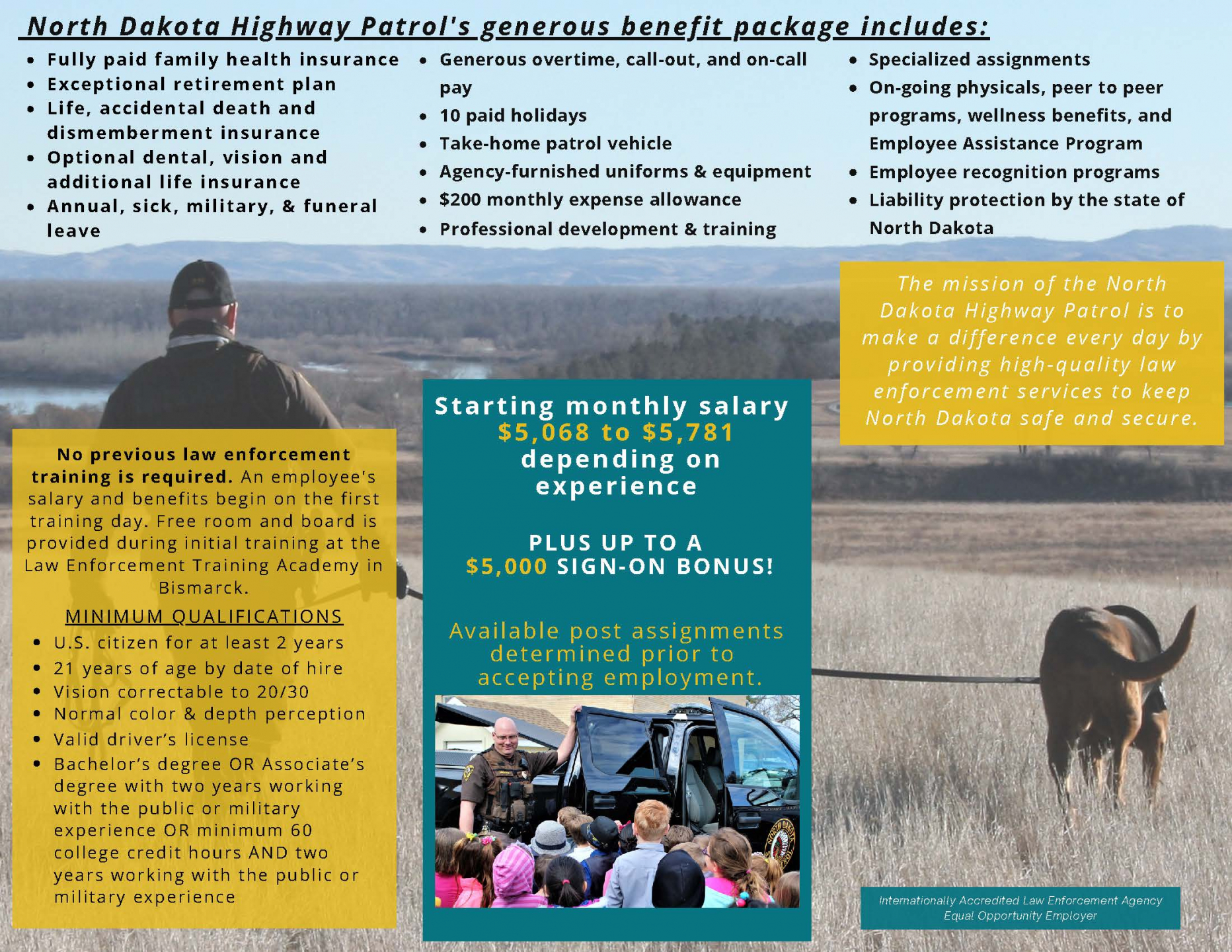 Are you ready to take the step toward an engaging, fast-paced career that will make a difference in the lives of your family, friends, and citizens of North Dakota? 
Click here to register to be notified when the application process for vacancies begins.
The short survey requests your name and email address which will be used to contact you regarding open postions. When the Trooper hiring process begins or a staff position is open, you will be provided with information regarding salary, benefits, application deadlines, and directions on completing the application process.
Medium
Is a challenging, interesting and rewarding career in your future? Click on the links below to learn about the career paths of these North Dakota Highway Patrol troopers.
Medium
Policy of Non-Discrimination on the Basis of Disability
The administrative services division commander coordinates compliance with the non-discrimination requirements in section 35.107 of the Department of Justice regulations. Information concerning the provisions of the Americans with Disabilities Act is available from the ADA coordinator.