Medium
Now Hiring Troopers to begin May 2024.
Review Job Announcement.     Contact the NDHP Recruiter.       Apply Now!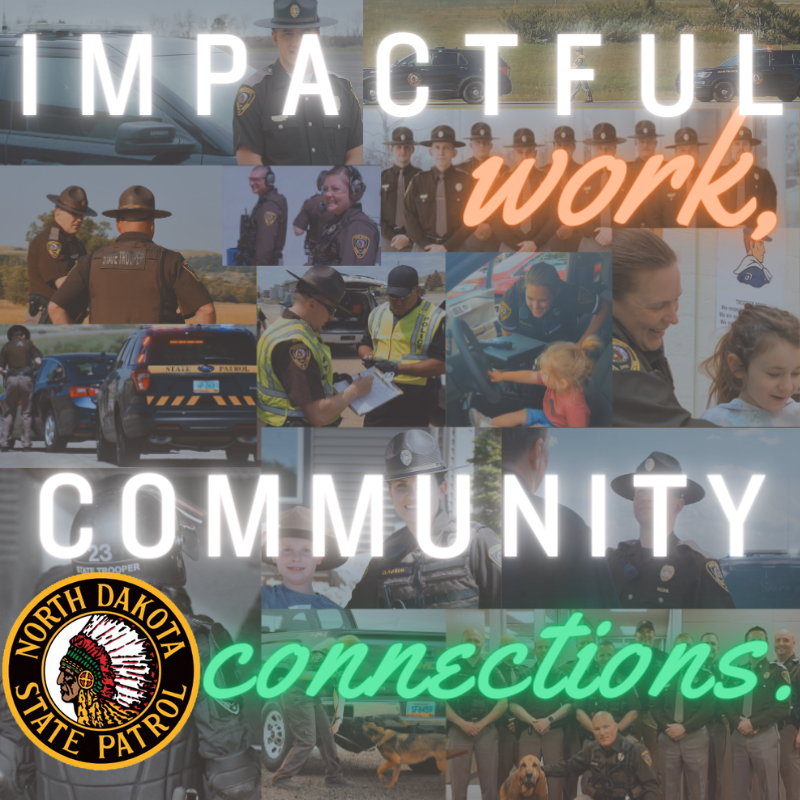 Take the step toward an engaging, fast-paced career that will make a difference in the 
lives of your family, friends, and citizens of North Dakota-click to learn more about the NDHP.
Medium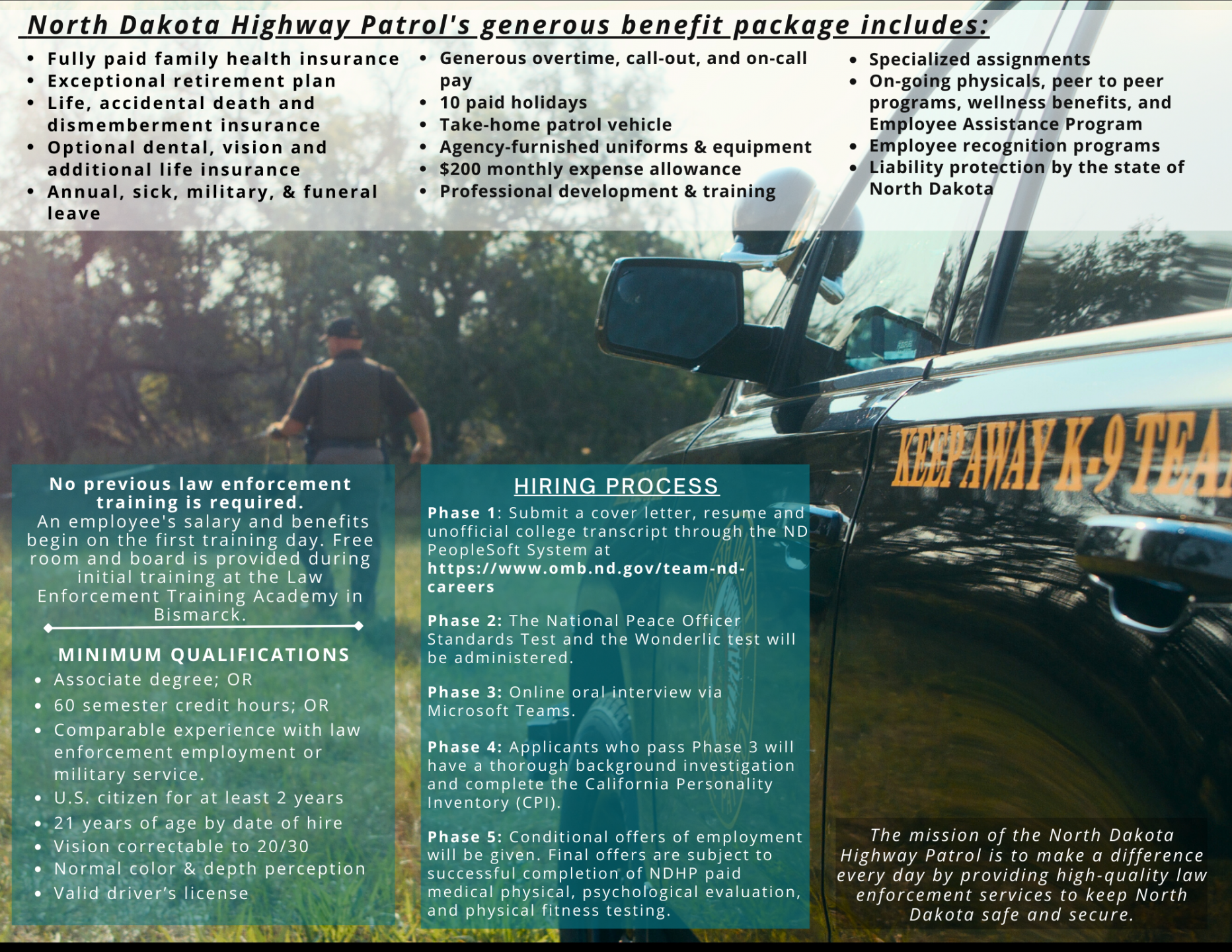 ---
Policy of Non-Discrimination on the Basis of Disability
The administrative services division commander coordinates compliance with the non-discrimination requirements in section 35.107 of the Department of Justice regulations. Information concerning the provisions of the Americans with Disabilities Act is available from the ADA coordinator.
---