Medium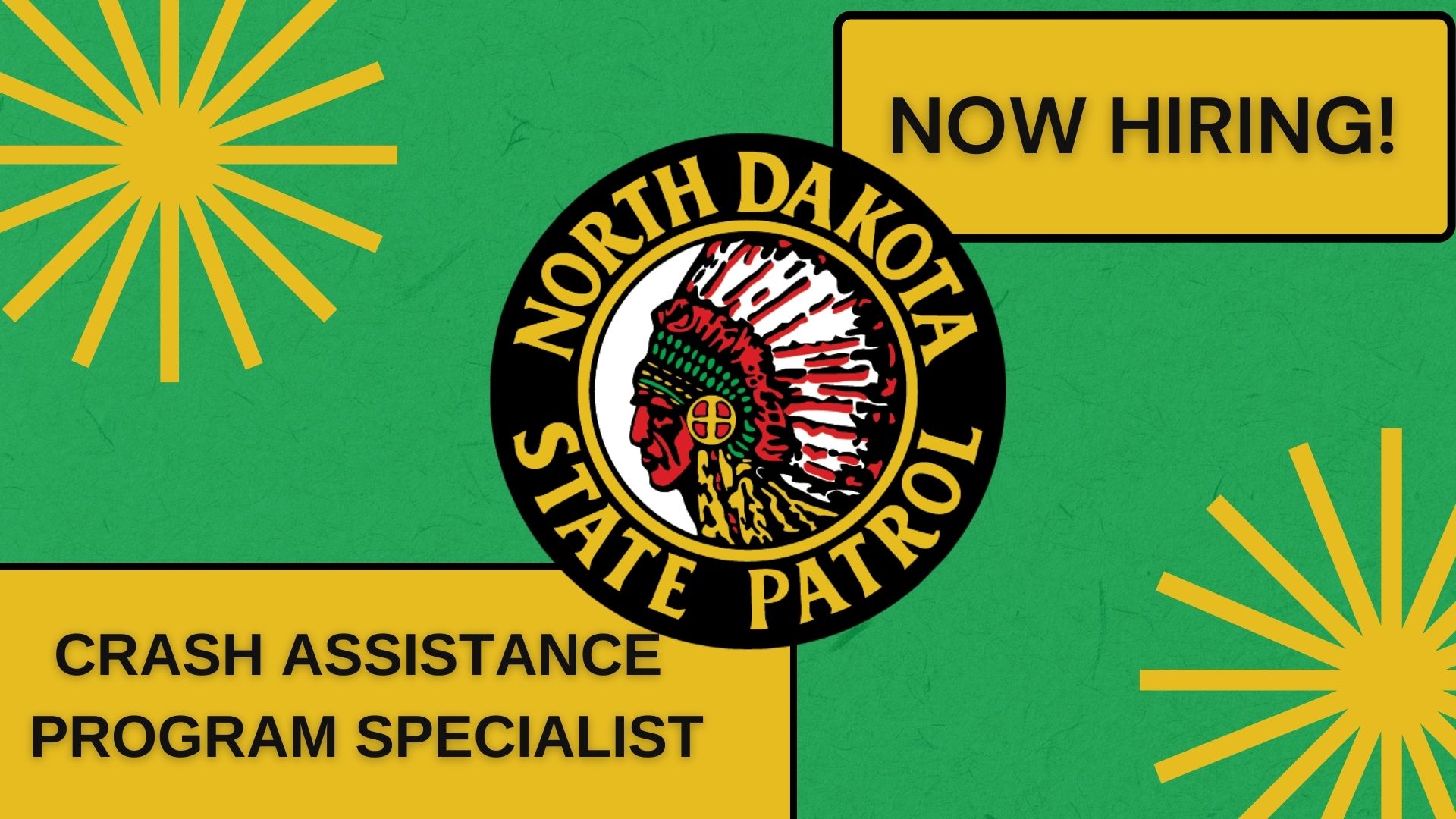 NDHP is accepting applications for two Crash Assistance Program Specialist positions. One will be located in the western half of the state and the other will serve and reside in the eastern half. Read the job description. Apply now. Email HR with questions.
---
Click HERE to receive notification for open positions with Capitol Security or office staff as well as when the hiring process for the 2022 Trooper class begins . You will be taken to a short survey to share your name and email address and will receive an email notification when we are hiring to fill the position/s you are interested in. At that time, you will be provided information regarding the position including salary, benefits, and directions on completing the application process.
Medium
Policy of Non-Discrimination on the Basis of Disability
The administrative services division commander coordinates compliance with the non-discrimination requirements in section 35.107 of the Department of Justice regulations. Information concerning the provisions of the Americans with Disabilities Act is available from the ADA coordinator.