Medium
Members of the NDHP Chaplain Program provide a trusted individual to NDHP personnel and their families as well as support for individuals upon notification of a family member being involved in a crash.
Chaplains are located throughout the state. Local chaplains are responsible to regional commanders and the Senior Chaplain, currently Pastor Les Wolfgram, Bismarck.
NDHP chaplains are available at the request of members of the department to minister to them or their families in times of illness, injury, grief, or anxiety. Chaplains are also available to assist with message deliveries, such as death notifications, and when called upon in emergency crisis situations. 
Pastor Tracy Brumfield

Edgeley

701-320-3266

Pastor David Fix

Devils Lake

701-230-1211 

Pastor Erin Gullickson

Max

701-240-5344

Pastor Dennis Huenefeld

Lincoln

701-535-0591

Pastor Wayne Hutchins

Lisbon

701-301-2383

Father Kenneth Phillips

Minot

701-880-2104

Pastor Jonathan Pust

Williston

779-772-3579

Father Roger Synek

New Town

701-898-5462

Pastor Mike Temple

Grand Forks

701-289-2016

Pastor Chris Waldvogel

Fargo

701-893-6995

Father Chad Wilhelm

Devils Lake

701-799-6740

Pastor Michael Wolters

Dickinson

701-495-1129

 

NDHP Head Chaplain

Pastor Les Wolfgram

Bismarck

701-400-0646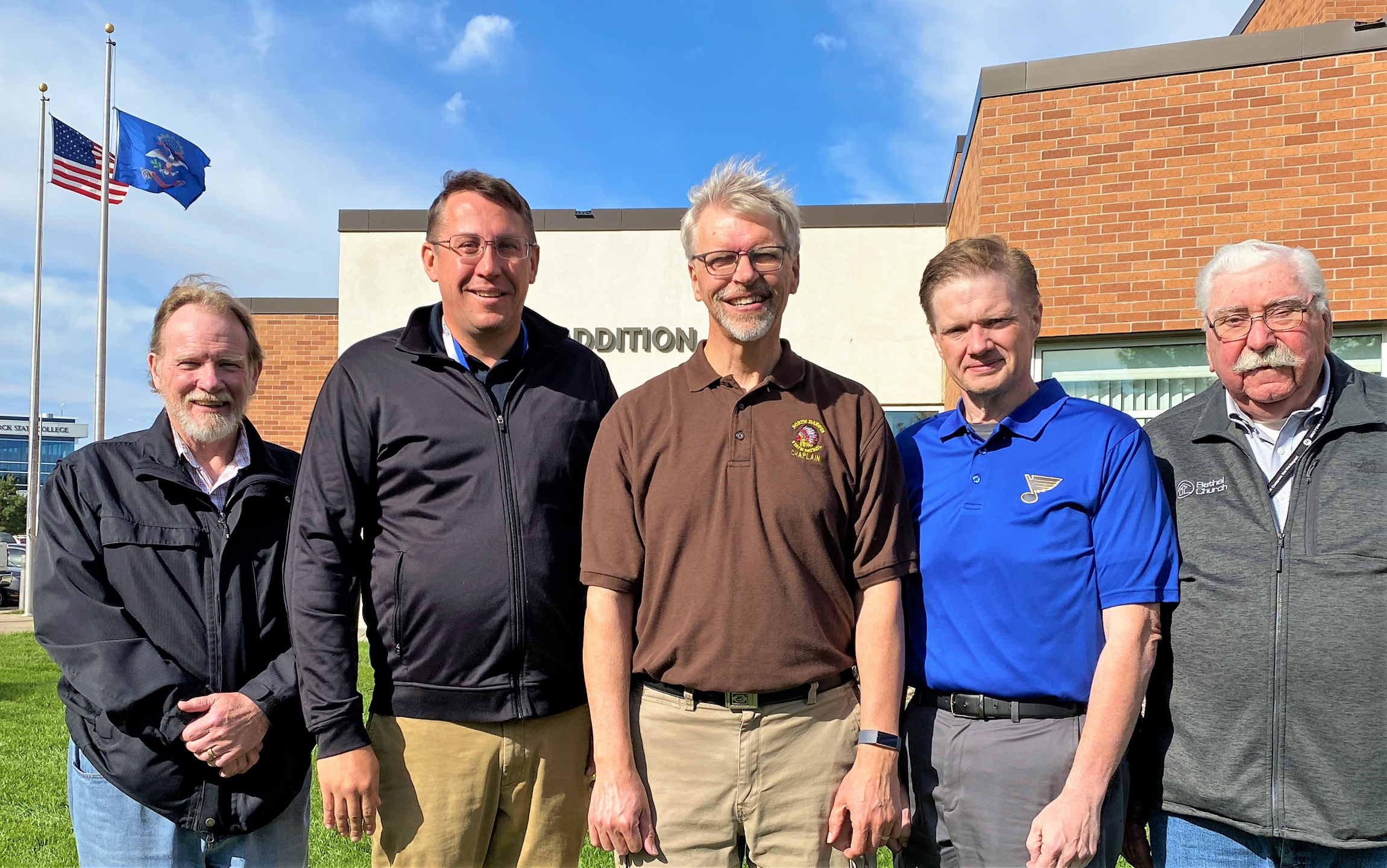 Pictured (l-r) Pastor Wayne Hutchins, Pastor Jonathan Pust, Pastor Les Wolfgram, Pastor Christopher Waldvogel and Pastor David Fix.