Medium
North Dakota State Auditor's Office First Annual Audit Summit
Join us virtually on August 31, 2022, for the 2022 Audit Summit — the first annual informational audit event ever held by the North Dakota State Auditor's Office.
Attendees will learn from government auditors, better understand the budget process, discover law changes that will affect local governments in North Dakota, and hear about the Federal Single Audit. Attendees will also have the opportunity to ask questions of the day's speakers. Registration is required to attend, but the event itself is FREE!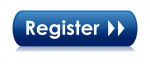 Conference questions can be directed to Brianna Ludwig.