Medium
Join Our Team
Looking for opportunities to progress in your career? Do you want to learn from the best government auditing professionals in the region? At the North Dakota State Auditor's Office, our mission is to produce informative audits to improve government. We envision a diverse team committed to generating greater value for the taxpayers.
We're looking for great leaders who will also make great auditors. If you live by our values: respect, excellence, leadership, integrity and teamwork, you will be successful in this agency. Living through our values, we set the highest standards for ourselves and the employees that represent us. Our values aren't something you just see printed in an employee manual. They are intertwined in everything we do and how we do it. To learn more about our core values, read through our values blueprint.
One of our organization's main priorities is the continuing education of our staff. We pride ourselves on the amount of professional development we offer through internal training, webinars and live speakers. 
Check out our culture book for more info on why we love working here!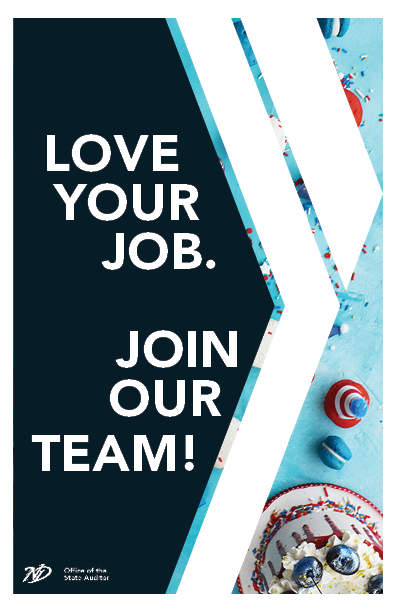 Are you ready to start building a career at the North Dakota State Auditor's Office? If so, view our current job openings below. To check out other North Dakota state government openings, visit www.nd.gov/hrms.
Wondering how a job with us compares to your current job? Check out the Team ND total rewards calculator here. 
 
Current Job Openings
Medium
Closing Date: 06/05/2023
Location: Bismarck
At the North Dakota State Auditor's Office, we don't just talk about our values - of respect, excellence, leadership, integrity, and teamwork - we live them every single day. Join our…
---
Closing Date: 07/05/2023
Location: Bismarck
At the North Dakota State Auditor's Office, we don't just talk about our values - of respect, excellence, leadership, integrity, and teamwork - we live them every single day. Join our…
---