Medium
The Stewardship Award celebrates excellence in auditing and is given to entities the State Auditor's Office has worked with conducting audits.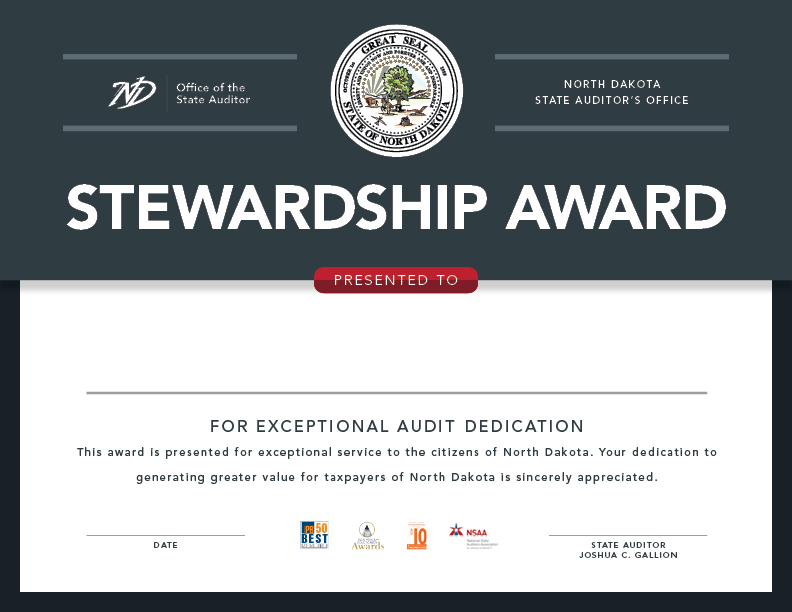 Criteria for award:
The audit report does not contain any findings for internal controls, compliance, material weaknesses, significant deficiencies, Uniform Guidance (Single Audit) findings or questioned costs.
 
The entity's management letter must contain no comments related to:

Ethics referrals 
Questioned costs (Uniformed Guidance)
Bank reconciliation issues
The entity had no other financial or other concerns
 

A strong commitment to serving the taxpayers of North Dakota.