Medium
| | | | |
| --- | --- | --- | --- |
| Agency: | Tobacco Prevention and Control Policy, Center for | Report Date: | August 18, 2017 |
| Type: | Operational | LAFRC Date: | January 10, 2018 |
| Issued By: | State Auditor | Period Ending: | June 30, 2017 |
Report Highlights
Internal Control: We evaluated and tested high risk areas including: expenditures (including purchase card transactions), legislative intent and the ConnectND computer system.
We did not note any deficiencies that are required to be brought to the attention of those charged with governance.
Legislative intent: We evaluated and tested high risk areas including: appropriation laws, bond coverage, investment authorization, and interest allocation.
We concluded there was compliance with the legislative intent.
Operations:
As the agency was dissolved July 1, 2017, operational improvements were not reviewed.
Financial:
The large increase in salaries and benefits from $986,590 in fiscal year 2016 to $1,530,537 in fiscal year 2017 is primarily due to severance packages totaling $400,739 on June 30, 2017. All nine employees received severance for six months of pay and the cost of six months of health insurance.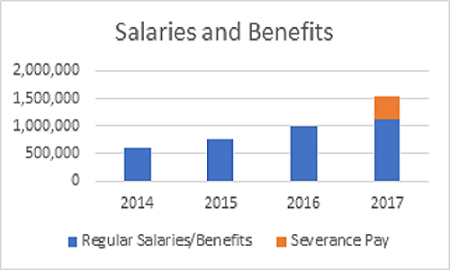 The Tobacco Prevention and Control fund will be used by the Department of Health and the Department of Human Services for the 2017-2019 biennium – no transfer of funds was necessary.
During fiscal year 2016, $53.5 million of the Tobacco Prevention and Control Fund cash balance was invested with the State Investment Board.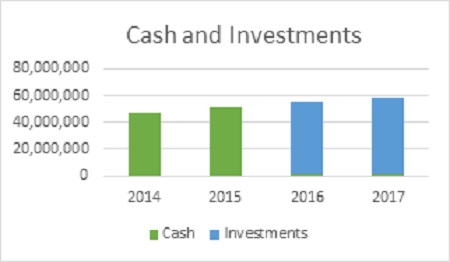 Source: ConnectND legal amounts.
[pdf] Download Report