Medium
The regulation of financial institutions and other entities that provide financial services is complex, involving numerous federal and state agencies.  The chart below illustrates the institutions the Department of Financial Institutions supervises.  As the graphic depicts, national banks and federal credit unions are not regulated by our Department.
Medium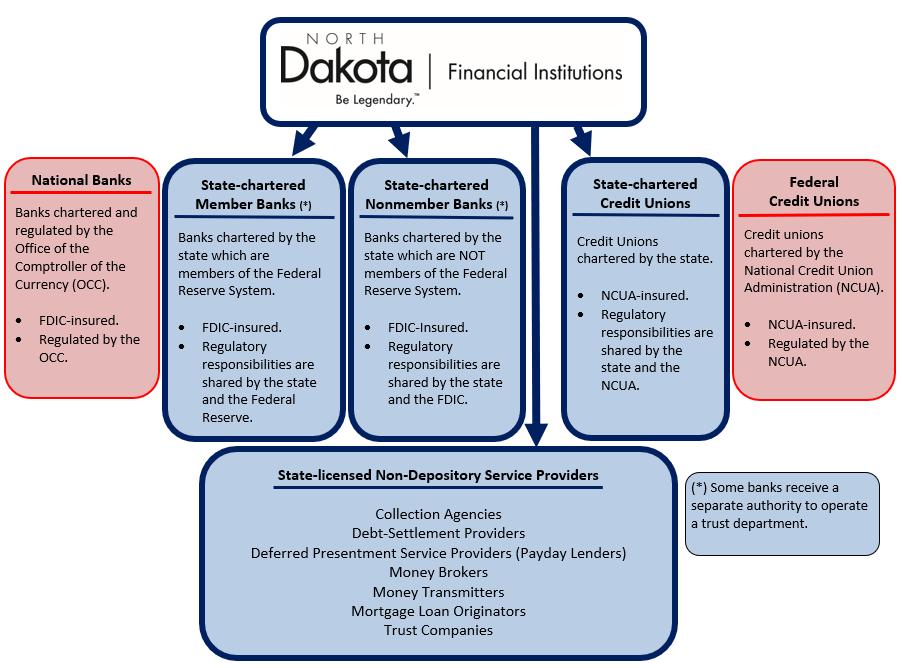 Medium
Refer to this video from the Conference of State Bank Supervisors (CSBS) for a discussion of the Role of State Financial Regulation in the United States.
Medium
Utilize the links below to search for a particular bank, credit union, trust company, or non-depository entity which is regulated by our Department.