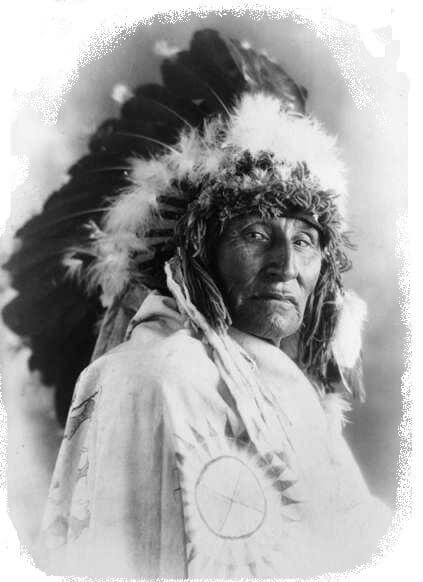 The North Dakota Highway Patrol symbol is a profile of Red Tomahawk, a Teton Dakotah (Sioux) Indian who lived on his land near the Cannonball River on the Standing Rock Indian Reservation near Mandan, North Dakota.
Red Tomahawk, a subchief, served as a government policeman helping to create order in a time of turbulence. He was considered a champion of his people, a noble American, and a just man. Today his profile reminds travelers of the first people to roam the plains.
The North Dakota Highway Patrol officially adopted the profile of Red Tomahawk as the patrol vehicle door emblem and department symbol in 1951. To view a more detailed history of the Patrol, please see our Timeline.